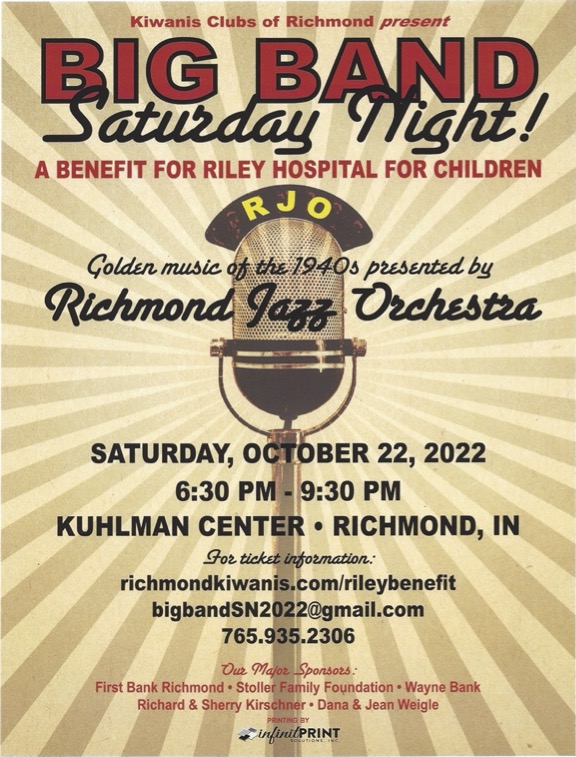 Big Band Saturday Night – Riley Hospital Benefit
Kiwanis Clubs of Richmond Indiana join together to present Big Band Saturday Night!  A Riley Benefit.
The Richmond Jazz Orchestra (RJO) is the area's premier not-for-profit big band with 20 musicians and vocalists.  Our musicians include professional players, high school band directors, music teachers, talented adults, and a few top college and high school players.
100% of ticket sales will go directly to Riley Children's Hospital. Tickets are $40.00 per person. Tickets available online at https://richmondkiwanis.com/rileybenefit
An evening of big band music of the 40's, dancing, deserts, and cash bar.
Wayne County Fairgrounds
Kuhlman Center
Richmond, Indiana