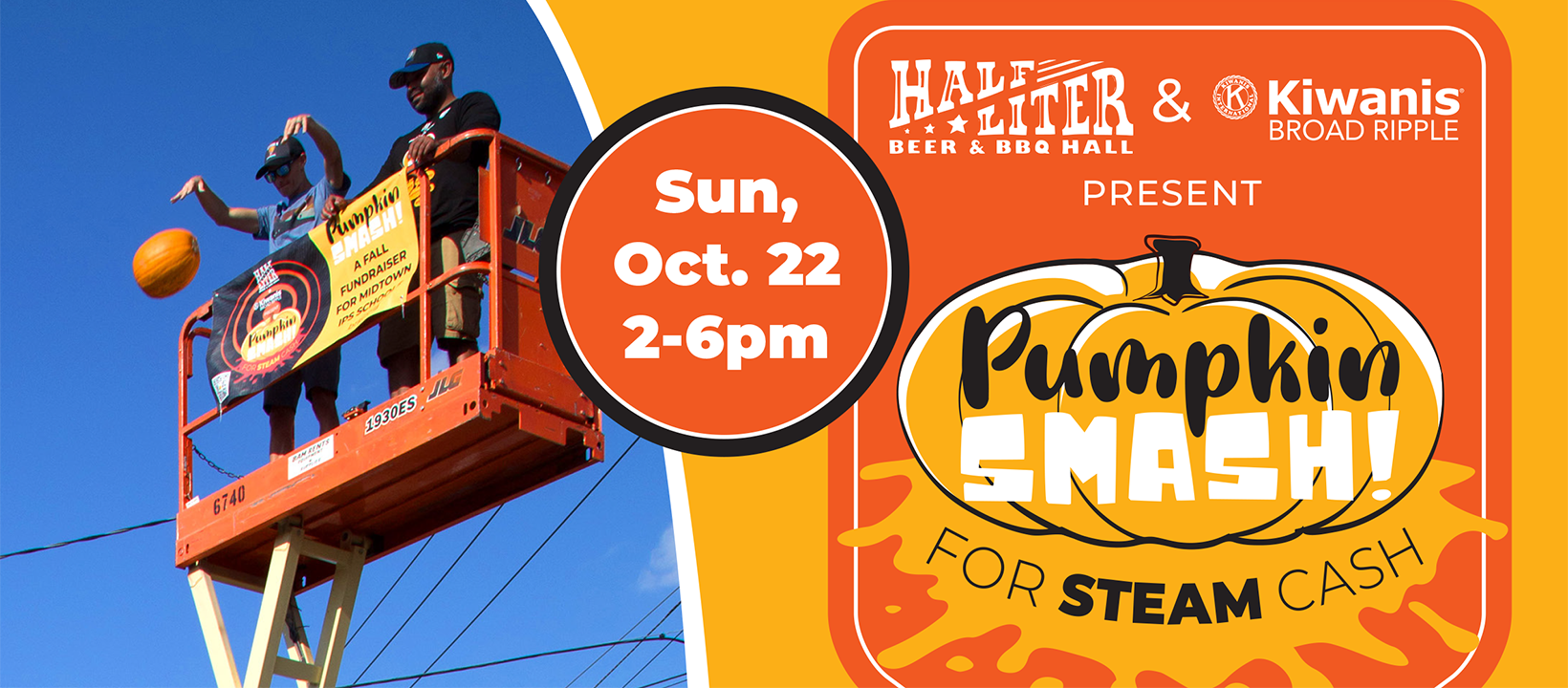 Pumpkin SMASH!
Join us for the' 3rd Annual fundraiser 'Pumpkin Smash for STEAM Cash' presented by Half Liter & Broad Ripple Kiwanis!
It's time for another round of pumpkin destruction for a great cause! Our annual Pumpkin Smash for STEAM Cash has been a big success, with a great crowds of attendees destroying pumpkins, drinking beer, enjoying the kid's craft room, listening to live music and raising a wonderful amount of funds for STEAM projects at Midtown Indianapolis Public Schools!
WHEN: Sunday, October 22, 2023, 2-6pm
WHAT: Annual Fall Fundraiser all about having fun with pumpkins and raising money for STEAM (Science, Technology, Engineering, Art & Math) activities at Midtown IPS!
FREE ENTRY – We Raise Funds in the Following Ways:
DINE TO DONATE! Tell your server you're here for Pumpkin Smash, and Half Liter will donate a portion of sales to Broad Ripple Kiwanis!
ONLINE AUCTION: premium auction prizes to bid on! Online bidding will go live in the fall closer to the date!
PUMPKIN SMASHING ACTIVITIES FOR A FEE $:

$20 Pumpkin Toss from a Lift! For Adults 18+ Take a ride on the construction lift and toss a pumpkin onto our target below!
$5 Pumpkin Smashing with a Mallet! For All Ages. Take a satisfying wack at a pumpkin and show that gourd who's boss!